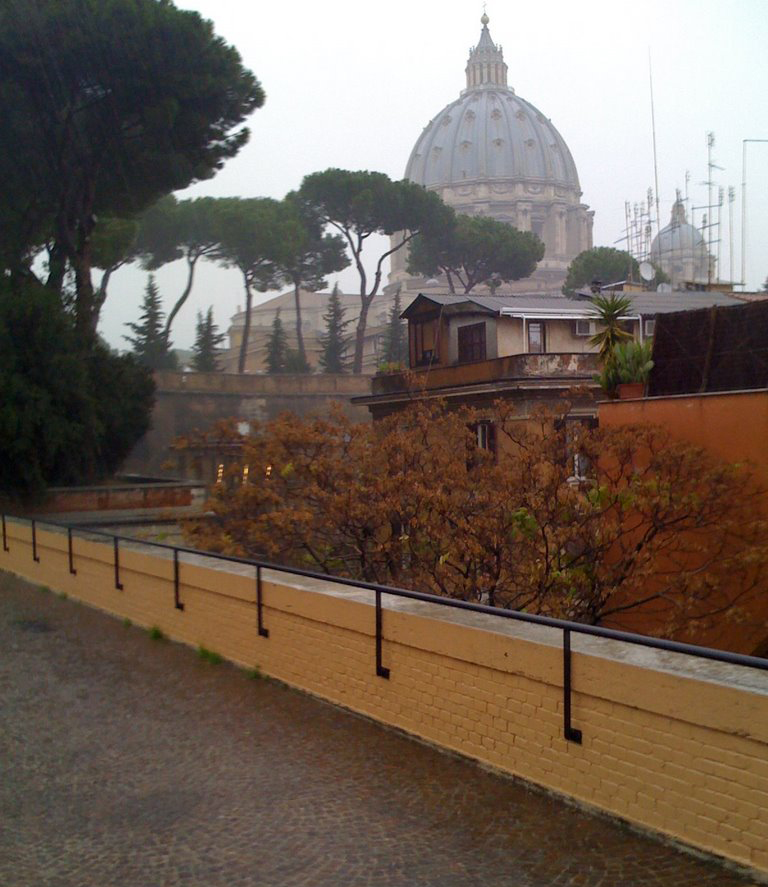 The jasmine walk, together with that of Gianicolo, is one of the most romantic walks in the Eternal City, an unusual path that has as its background the St. Peter Cathedral and on his left the track of the Vatican railway, which connects Italy to Vatican City, representing, with its kilometer length, the shortest international railway line in the world.
The jasmine walk was the result of the decommissioning of the second track of this railway line, which in ancient times was an important supply and transport route for the inhabitants of Vatican City, including the Pope. With the arrival of faster and more modern means of transport, the railway lost its strategic function and only one track was left for the transit of goods.
But why is jasmine walk called in this way? The origin of the name comes from the species of plants growing along the route, the jasmine: especially in summer, the entire walk is filled with white flowers, filling the air with their typical sweet and relaxing scent. Moreover, this fascinating railway route overlooks what was once called the Jasmine Valley, which extended from Vatican to the Gianicolo. It seems that the name derives from the presence in the area of a tavern having that name. The owner, in fact, with that name wanted to pay homage to its origins, remembering who first introduced the jasmine plant in Italy, the Grand Duchy of Tuscany. Furthermore, according to the legend, it was a gardener who stole the little flower to give it to the girl he was in love with. Thanks to that theft, the two got married and, maybe because of that, the flower represents today the symbol of marriage.
In conclusion, this hidden corner of paradise will give you a different view of the St. Peter Cathedral, revealing itself as a real jewel in the heart of the Capital. What is certain is that the view will leave you speechless, especially in summer, because those white creepers will cover every iron fence, giving the place an enchanting look.
How to reach this secret corner of the city? We suggest you to to go to the St. Peter Station (which is located right at the end of Via della Stazione di San Pietro), enter as if you were going to take the train and… let the beauty of the landscape guide you to the discovery of this extraordinary walk!