HOW TO PUBLISH A RESEARCH ARTICLE BY YOUR PRESENTATION/POSTER


The Organising Committee of NanoInnovation 2023 has entered into an agreement with MDPI,

on the basis of which all participants will have the opportunity to submit a manuscript (in English language) related to the topic presented at NanoInnovation 2023, for publication as a regular research article, selecting one of the following possibilities for inclusion.
Special Issue of Processes on "Innovation by nanotechnologies in manufacturing and environmental processes"
Special Issue of Journal of Experimental and Theoretical Analyses (JETA) on "Advances in characterization techniques for material engineering and driving innovation"
Topic on "Nanotechnology and nanomaterials in high-tech industries" (with publication on one of these MDPI journals: Nanomaterials, Applied Science, Aerospace, Sensors)
Topic on "Nanotechnology and Nanomaterials in Food and Drugs" (with publication on one of these MDPI journals: Foods, Biomedicines, Pharmaceutics)
Topic on "How Nanotechnology affects Cultural Heritage, Society, and Ethics" (with publication on one of these MDPI journals: Heritage, Societies)
Submitted manuscripts will be peer-reviewed and, if accepted, published under an open access policy. More than 25 grants will be available for a full waiver of the standard open access fees. Additional grants will be also available for reduced publication fees.
MDPI (Multidisciplinary Digital Publishing Institute) is a publisher of open access scientific journals. All journals uphold a peer-reviewed, rapid, and rigorous manuscript handling and editorial process. More information about MDPI is available at: https://www.mdpi.com/about
You are requested to anticipate your decision to submit your manuscript by filling and sending the APPLICATION FORM (we warmly suggest to submit the form with December 9th, 2023) to
This email address is being protected from spambots. You need JavaScript enabled to view it. (adding in cc This email address is being protected from spambots. You need JavaScript enabled to view it.)


After receiving the application form and also on the basis of the submission date, the Editorial Office of the selected Journal will be contacted to propose discounts on or full waiving of the APC.
Additional and updated information about the submission procedures and
about Special Issues and Topics will be published on this page.

---
Previous editions
---
NANOINNOVATION 2022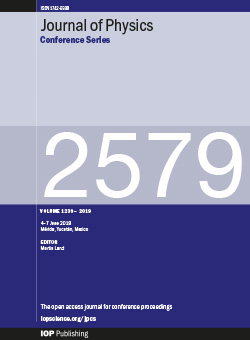 Published on: Journal of Physics: Conference Series
Conference date: 19 - 23 September 2022
Location: Rome, Italy
Online ISSN: 1742-6596
Volume number: 2579
Published: soon

https://iopscience.iop.org/issue/1742-6596/2579/1


---
NANOINNOVATION 2021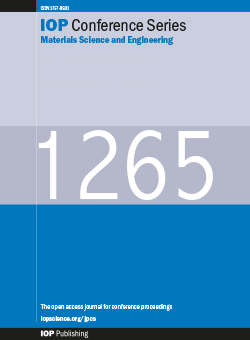 Conference date: 21 - 24 September 2021
Location: Rome, Italy
Online ISSN: 1757-899X, Print ISSN: 1757-8981
Editors: Marco Rossi, Marco Vittori Antisari e Daniele Passeri.
Volume number: 1265
Published: Nov 29, 2022
https://iopscience.iop.org/issue/1757-899X/1265/1


---
NANOINNOVATION 2020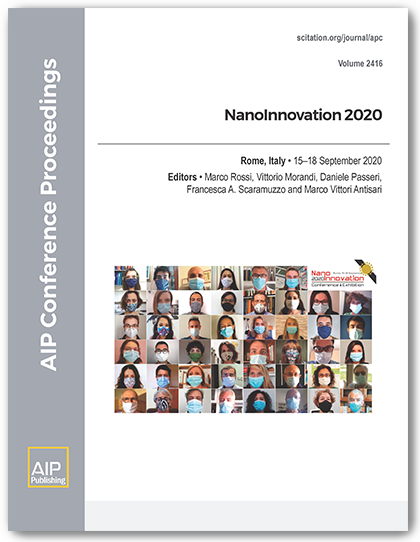 Conference date: 15 - 18 September 2020
Location: Rome, Italy
ISBN: 978-0-7354-4133-0
Editors: Marco Rossi, Vittorio Morandi, Daniele Passeri, Francesca A. Scaramuzzo and Marco Vittori Antisari
Volume number: 2416
Published: Nov 5, 2021
https://aip.scitation.org/toc/apc/2416/1
---
NANOINNOVATION 2019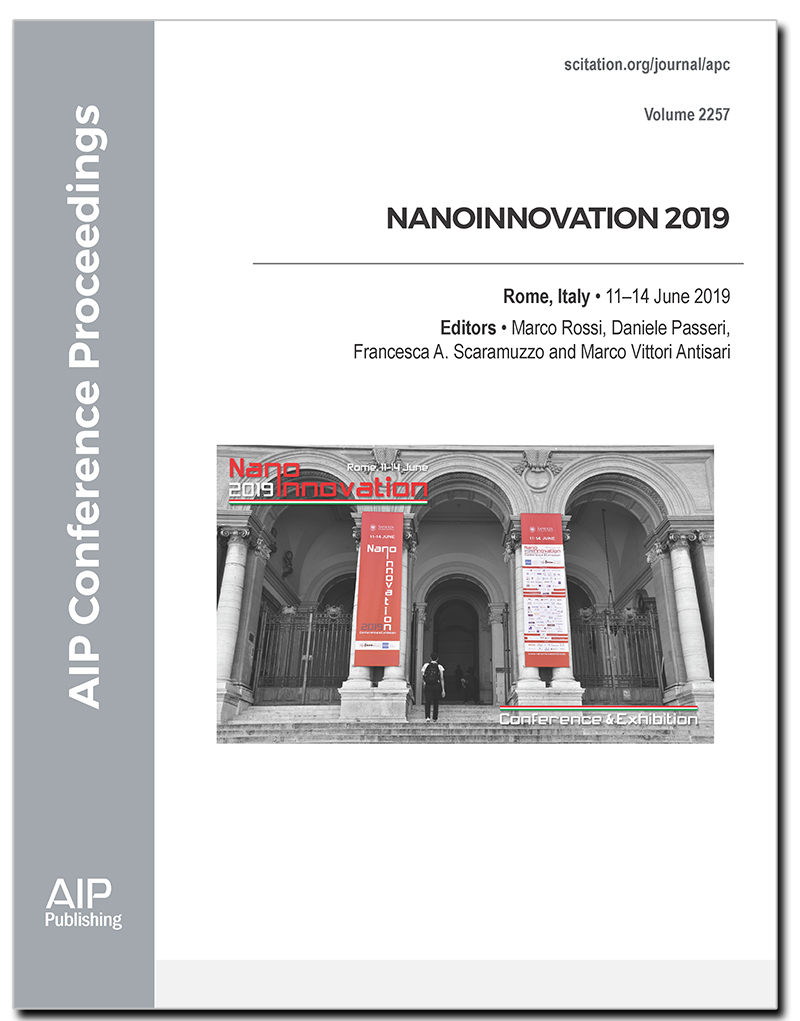 Conference date: 11 - 14 June 2019
Location: Rome, Italy
ISBN: 978-0-7354-2017-5
Editors: Marco Rossi, Daniele Passeri, Francesca A Scaramuzzo and Marco Vittori Antisari
Volume number: 2257
Published: Sep 3, 2020
https://aip.scitation.org/toc/apc/2257/1
---
NANOINNOVATION 2018
Conference date: 11 - 14 September 2018
Location: Rome, Italy
ISBN: 978-0-7354-1890-5
Editors: Marco Rossi, Luciana Dini, Daniele Passeri and Marco Vittori Antisari
Volume number: 2145
Published: Aug 27, 2019

http://aip.scitation.org/toc/apc/2145/1

---
NANOINNOVATION 2017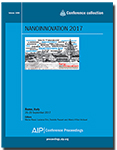 Conference date: 26 - 29 September 2017
Location: Rome, Italy
ISBN: 978-0-7354-1706-9
Editors: Marco Rossi, Luciana Dini, Daniele Passeri and Marco Vittori Antisari
Volume number: 1990
Published: Jul 20, 2018
http://aip.scitation.org/toc/apc/1990/1
---
NANOINNOVATION 2016

Conference date: 20 - 23 September 2016
Location: Rome, Italy
ISBN: 978-0-7354-1553-9
Editors: Marco Rossi, Luciana Dini, Daniele Passeri and Marco Vittori Antisari
Volume number: 1873
Published: Aug 2, 2017
https://aip.scitation.org/toc/apc/1873/1?expanded=1873
---
NANOITALY 2015

Conference date: 21 - 24 September 2015
Location: Rome, Italy
ISBN: 978-0-7354-1406-8
Editors: Marco Rossi, Luciana Dini, Daniele Passeri, Maria Letizia Terranova and Marco Vittori Antisari
Volume number: 1749
Published: Jun 23, 2016
https://aip.scitation.org/toc/apc/1749/1?expanded=1749
---